HIT THE OPEN ROAD IN THE TRUCK YOU'VE ALWAYS WANTED
COME BY OUR SAN ANGELO, TEXAS SHOP FOR NEW TRUCK ACCESSORIES – BED LINERS, TOOLBOXES, SEAT COVERS, GRILL GUARDS, STEP BARS & MORE
You don't have to drive all over town or check out a million different websites to find the perfect truck accessories. They're all here at Orig-Equip Inc. Our San Angelo, TX-based shop carries accessories from the top three distributors in the country.
We work with individuals, dealerships, body shops, fleet trucks and wholesalers to provide hundreds of accessories. We can also create custom fabrications for you. Take a stab at being a designer – but don't worry – we'll be there to make sure you end up with a quality and fully-functional product.
We turn jobs around quickly, too. Most installations take just one or two days. Call 325-944-1141 for a free estimate on your parts and service.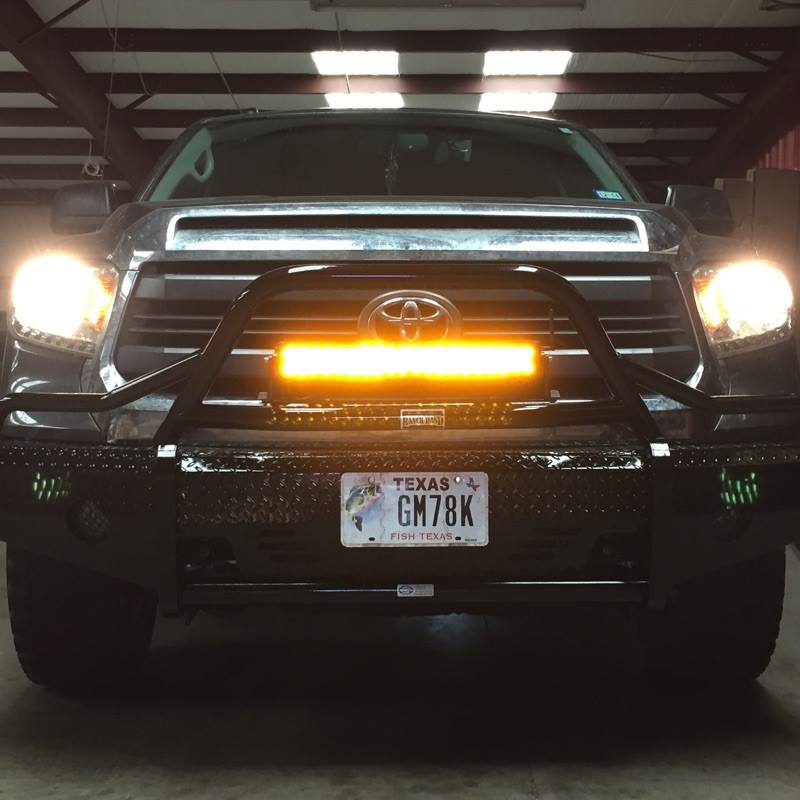 Our locally owned, family-operated truck parts and accessories shop opened in 1987. We serve San Angelo, TX and surrounding areas. Our owner, David, has always been a "gear head," and his son, Michael, joined the business after graduating from college.
David, Michael and the rest of the team are highly trained in this industry and can help you find anything you need for your truck. We work hard to make our shop an essential resource for our San Angelo, Texas clients. For your convenience and comfort, there's a television in our waiting room and we always keep a stack of magazines for you to browse through as you're waiting. Reach out to us today to learn more about our shop.
Interior Accessories- Choose from floor mats, seat covers, cell boosters, inside storage containers, break controllers, power inverters and more.
Exterior Accessories- We feature grill guards, front bumper replacements, rear bumper replacements, LED lights, vent visors, step bars and more.
Bed Accessories – You'll find Rhino liners, spray bed liners, toolboxes, auxiliary fuel tanks, goose neck hitches, bumper hitches, bed covers, headache racks and more.
Custom Fabrication – If we don't have what you are looking for we can custom create front bumpers, rear bumpers, side steps, and fuel tanks just for your truck.